Translating the DNA of an Italian icon into spaces and experiences.
Garage Nardini restaurant & bar
In Bassano del Grappa, Nardini has been synonymous with spirits since 1779.
It owns the centuries-old Grapperia al Ponte Vecchio, an essential point of reference in the town's life, whose furnishings and atmosphere have remained intact since the Napoleonic era. The interior design project for the newly added Garage Nardini reflects the complexity of a corporate culture founded on the coexistence of a centuries-old tradition with an entrepreneurial vision open to the modern. It opts for a contemporary, bright atmosphere, where the decorative element moves along the thread of memory - as in the design engraved on the copper counter, which reproduces the al Ponte restaurant's original decoration.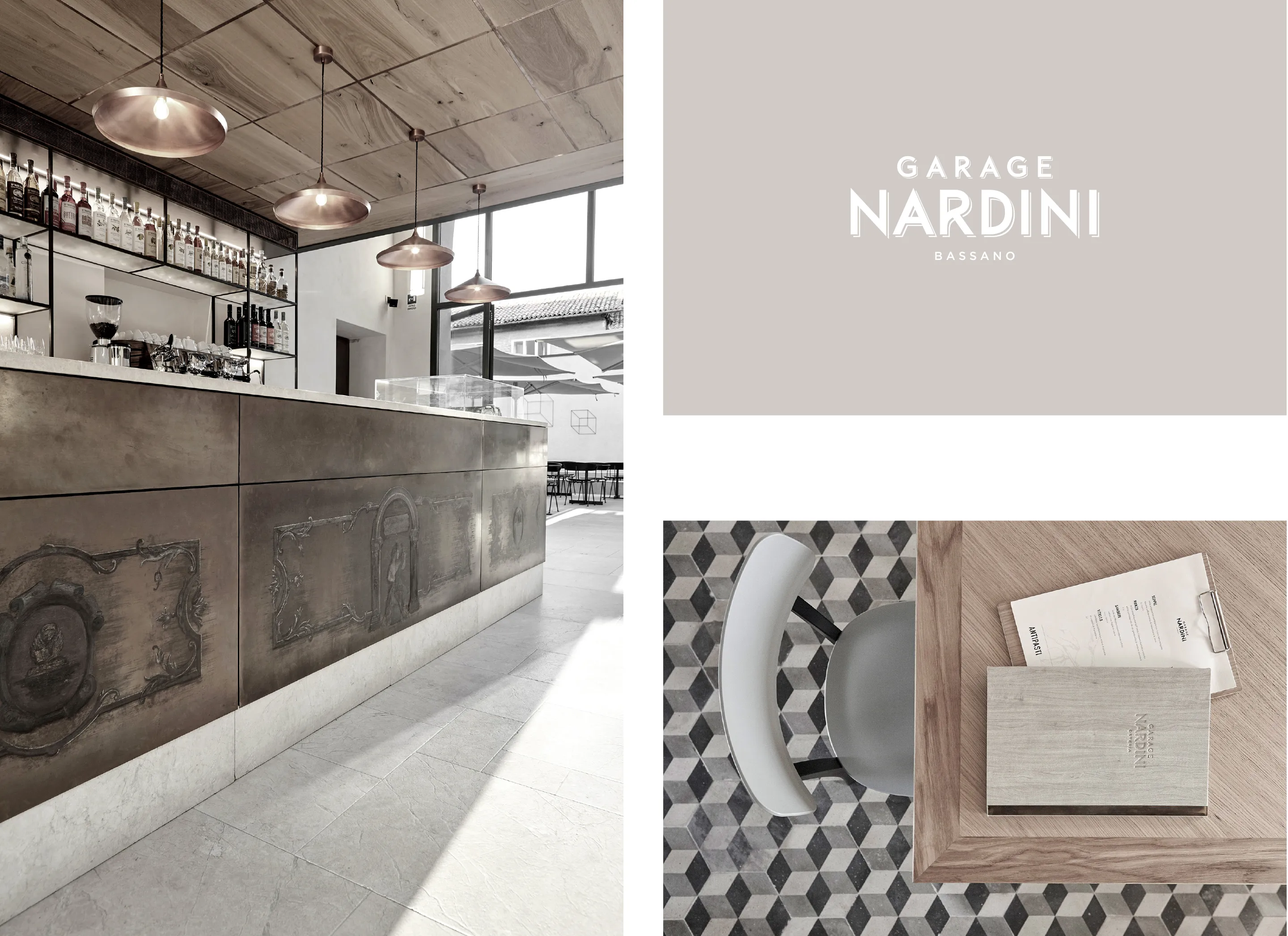 Set out on three levels, Garage Nardini's rooms are distinguished by careful use of materials, such as oak wood - the same as the barrels in which the spirits are aged - or copper - an obvious reference to the grappa stills. The design was also extended to the outdoor space, not only for the restaurant's outdoor area but also for cultural and collective events promoted by the company.
During the long-term relationship with Distilleria Nardini, HDG also devised temporary exhibitions, packaging designs and communication campaigns, such as the one for the Riserva special edition bottle.