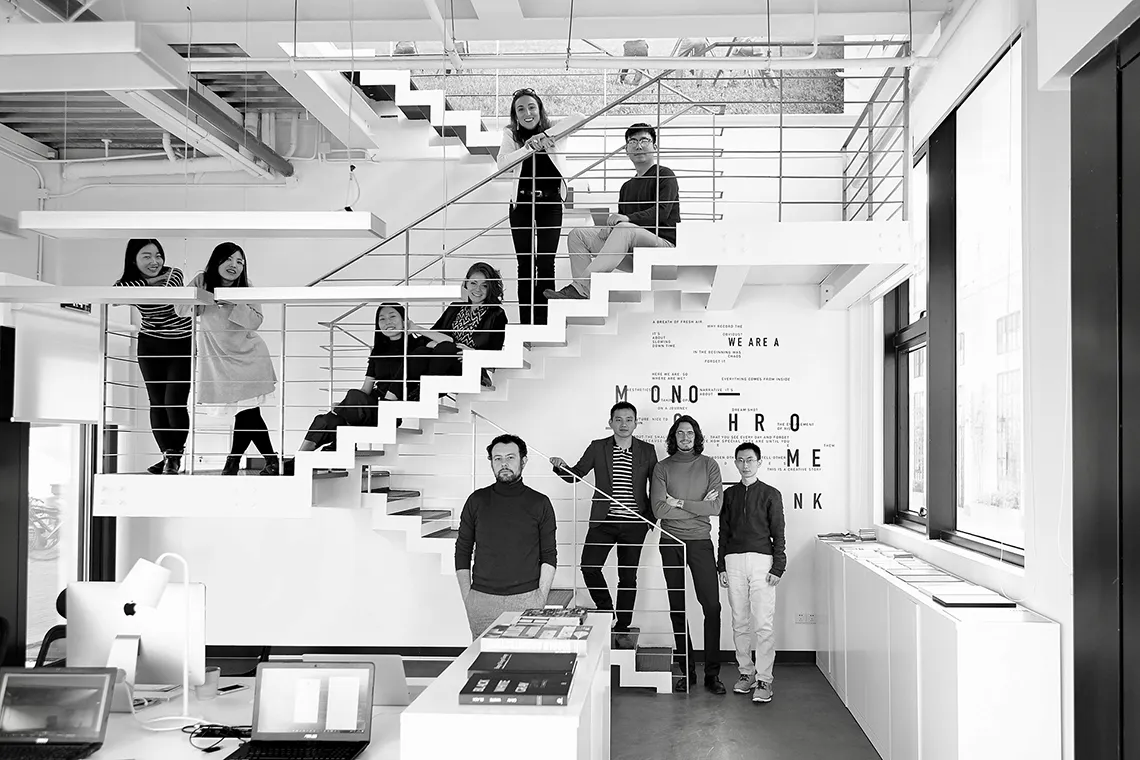 Collaborations
In order to inspire, one needs to be inspired. Collaboration with design and culture professionals has been the nourishment that has fuelled our creativity over the years.
Contributions, meetings, workshops, interviews, shared projects: there are so many ways and places of confrontation through which new ideas are born and new mindsets mature. Since our beginnings, we have had a special relationship with art, through special projects and fruitful collaborations on creative projects that have left their mark on our history and design expertise. Working with professionals and thought leaders has been an integral part of the maturation process because it has allowed us to be constantly exposed to new ideas and technologies and to maintain a relevant and current approach to each new challenge.
Sustainability
At HDG we design for people. We know that every action has an impact, big or small, positive or negative, on the world around us. In the face of historic challenges, we believe creativity can inspire positive relationships and unleash its transformative power to benefit the communities we serve.
We teach our employees to design consciously and to work carefully when choosing materials, solutions and suppliers. We choose every day to reuse what already exists to reduce waste in daily practice and design. We trace shared paths of growth and well-being also in our workspaces because sustainability is not only respect for the environment but also care for others and social well-being, starting with the workplace.
Literature
Telling one's own story is always an undertaking. Yet, sometimes, it is a necessary step to take stock and draw a line.
Several times in our history we have felt the need to put into words a journey made up of images, encounters, and experiences. We have rewound the thread and, accompanied by valuable guides, have found in our history the insights to look even further ahead.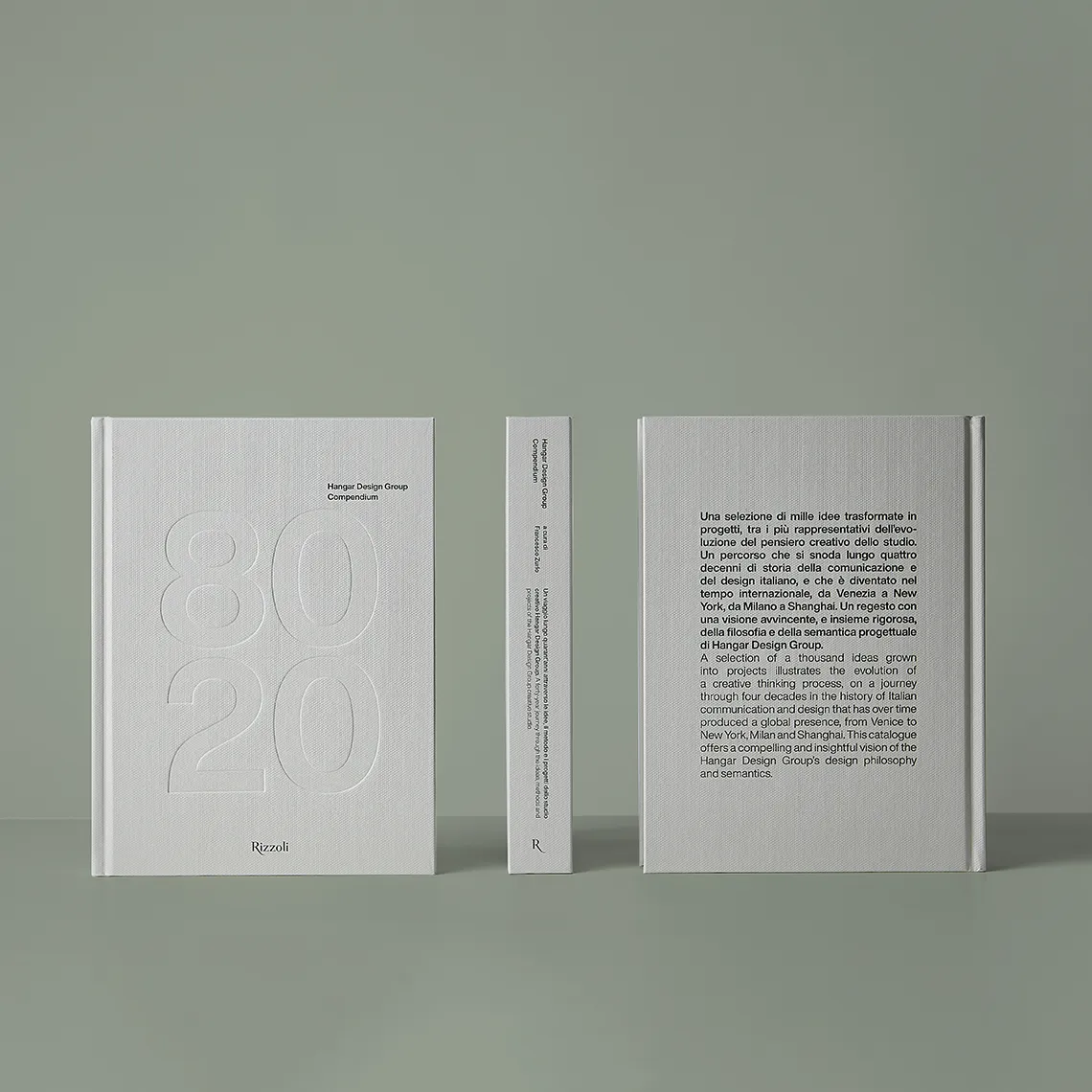 Letting Ideas Take Flight, Mondadori Electa, 2005
by Massimo Vitta

From the two old Hangars in the Venetian mainland, where airships were built, to the Flatiron Building in New York and modern Shanghai: the book traces the history of the studio by analysing its ideas and projects, dreams and achievements.
Buy now
Tra Design e Delirio, Lupetti Editori, 2007
Edited by Greta Ruffino

Between novel and essay, in the form of a narrated interview, the book deals with HDG's creative approach to the world of communication.
Buy now
As I told you before. Ideas not Airships, Skira, 2011
Edited by HDG

A 500-page coffee-table book celebrating thirty years of HDG as one of Italy's first independent and multidisciplinary creative agencies. The book is a story in images straddling works and experiences, visualising HDG's modus operandi, from concept to project realisation.
Buy now
Compendium, Rizzoli, 2022
Edited by Francesco Zurlo

A synthesis of the works realised over four decades illustrates the studio's design philosophy in a rigorous and complete manner.
Discover more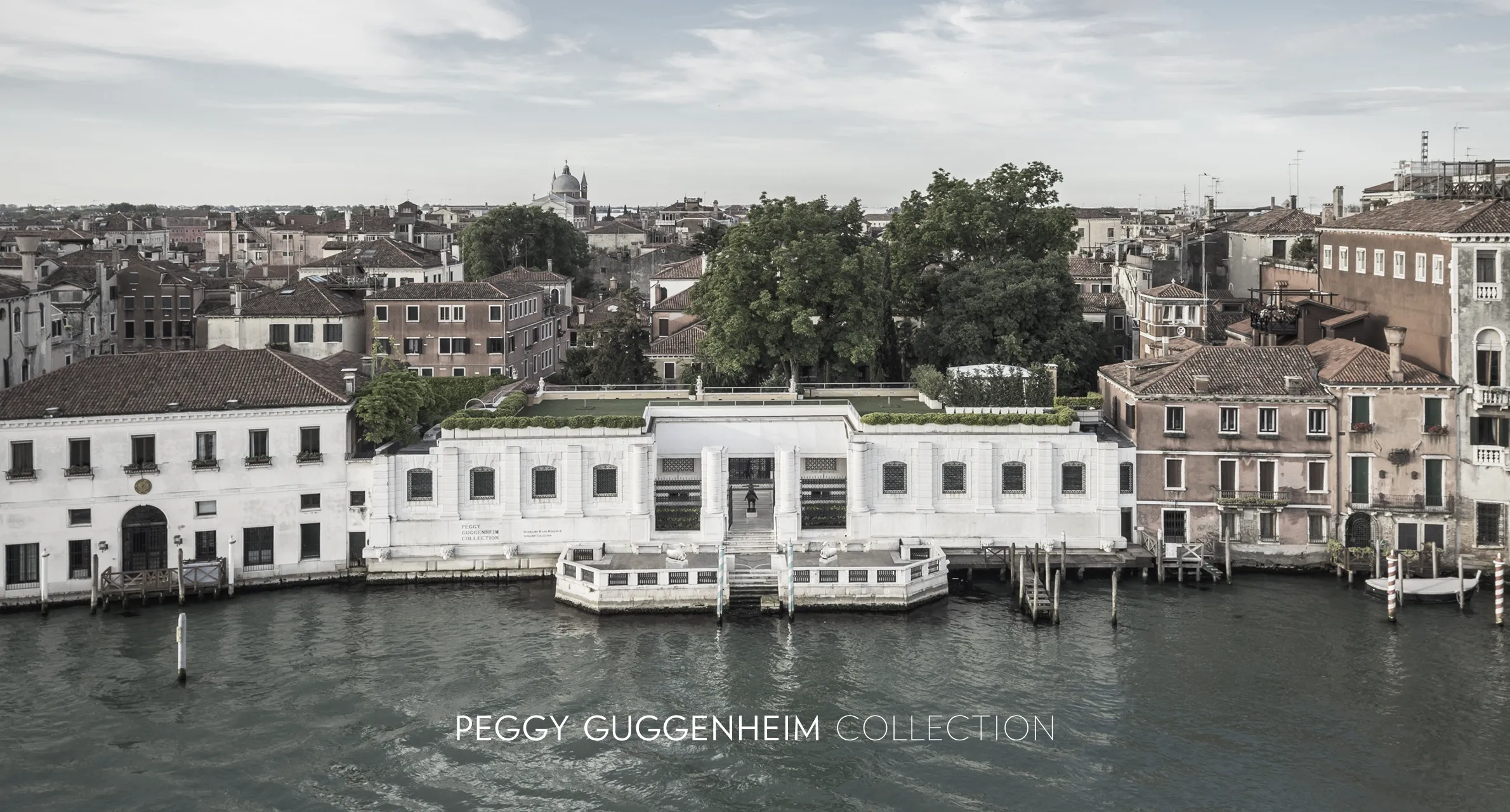 Partnership
For more than 20 years, we have supported the Peggy Guggenheim Collection in Venice as a member of the Intrapresae Guggenheim corporate membership programme.
Drawing from art as a source of inspiration has allowed us to design better and move freely in search of new expressions triggered by the contamination of art, architecture, design and multimedia.

For over twenty years we have been part of Guggenheim Intrapresae, a corporate membership project that brings together around the Peggy Guggenheim Collection in Venice a unique group of companies united by their love of art to support the museum's various initiatives. Since then we have preserved its DNA by taking care of its corporate image, well aware that this choice of collaboration confirms our vocation to promote prestigious cultural initiatives.
Founders

HDG was founded in 1980 by the intuition of two architects who wanted to choose a different path for their design.

Since the beginning, Alberto Bovo and Sandro Manente have constantly focused on design quality, creative ability and reliability of execution in different fields, following the path of multidisciplinarity. HDG is today an international network with more than 100 active clients in 15 countries and a staff of forty people including architects, designers, brand strategists, digital experts and content managers. It is the group that counts, which is why it has always been more pop than rock.

Watch the movie on Nexo+
Memberships
Throughout our history, we have built relationships with key players in the world of creativity and design.
These affiliations allow us to share knowledge and resources with other leaders in the sector, and to collaborate on important projects and initiatives. Today, we are part of the most representative organisations in the world of communication and creative businesses in Italy.
ADI - Associazione per il Disegno Industriale

Confindustria Intellect

UNA - Aziende della comunicazione Unite

Guggenheim Intrapresae

ISO 9001