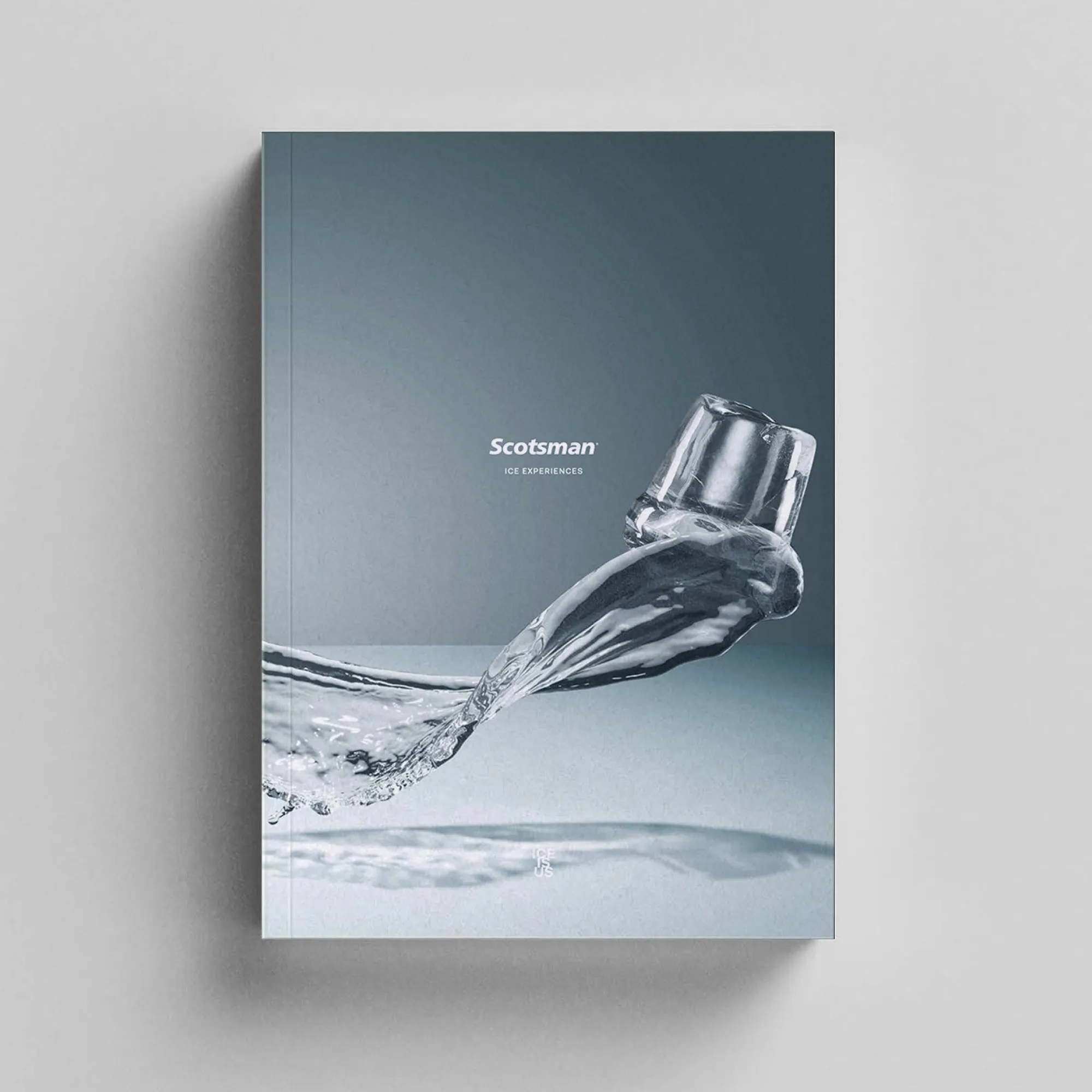 Insight
Working alongside the world's leading ice-maker brand.
Hardness, transparency, size, durability, purity, consistency: even an element as apparently simple as ice can reveal an unexpected complexity. This is why the rebranding project for Scotsman Ice - a global leader in the manufacturing of ice machines - focused on an emotional language to tell the world of catering and bartending about its different nuances.
The Brand's visual identity leverages on a distinctive photographic art direction exalting ice's elegance, while the storytelling relies on bold and inspiring copy. HDG also helped the company define the communication platform for the launch of its mixology-oriented product "Legacy", with dedicated photography and social media content.