Tools and event communication for a non-governmental humanitarian organization.
Insight
Communicating solidarity through patterns and colors.
For the Generali Foundation's non-profit organization, the studio oversaw some of the communication tools and installations designed for international events. Not just a formal exercise around the application of Landor's signature visual identity, which designed the pivotal elements of the coordinated image, but a creative reworking that transforms brand patterns and colors into images representing concepts of solidarity.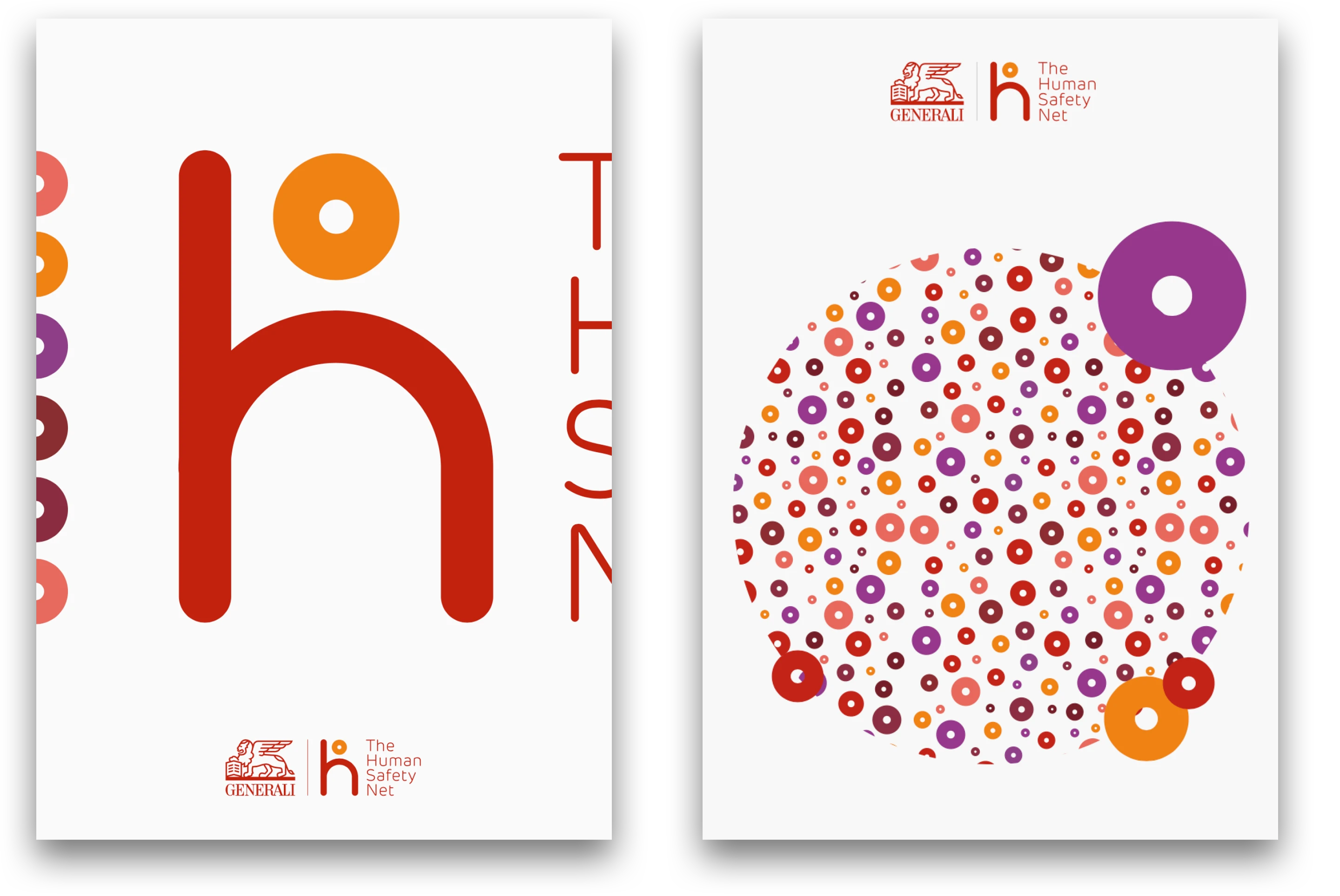 Positioning
Making a collective experience memorable.
Positivity, inclusiveness, and a desire to bring out human potential are the values around which the set-ups for The Human Safety Net's annual events were designed in its first years of cultural venues in the city of Venice. For its first summit, held in the presence of more than 20 non-governmental organizations at the Global Campus for Human Rights at the Monastery of San Nicolò in Venice, HDG curated colorful and playful set designs in line with the brand's inclusive and sunny image.