A journey in the history of Fashion through the eyes of Italian icon Campari.
"Fashion Stories", a multi-media exhibition at Campari headquarters.
Beside being one of the world's most celebrated brands, Campari is also known for its long-standing relationship with the art and design universe, and its Gallery has grown through the years to become a comprehensive archive of the best of Italian creativity.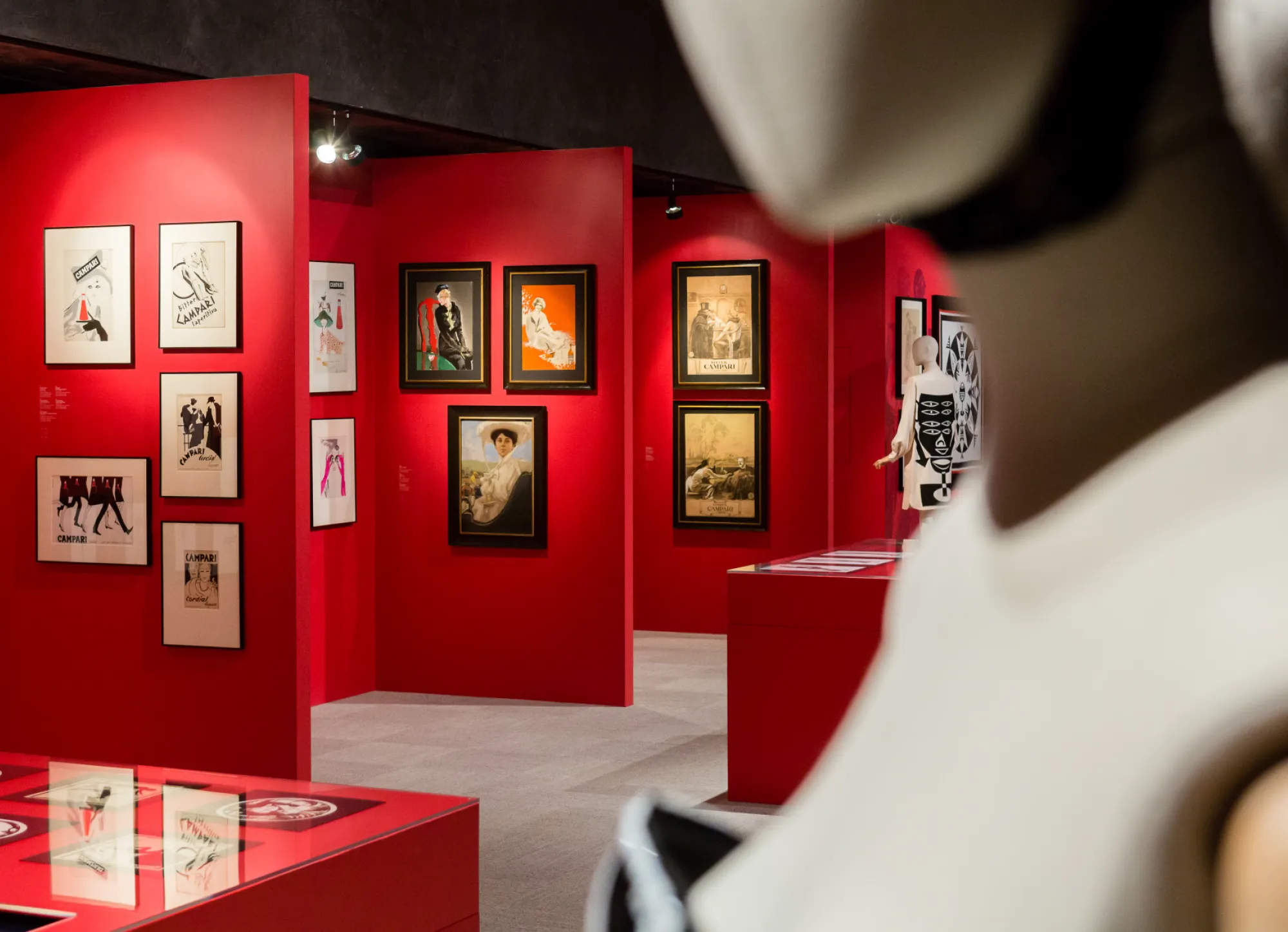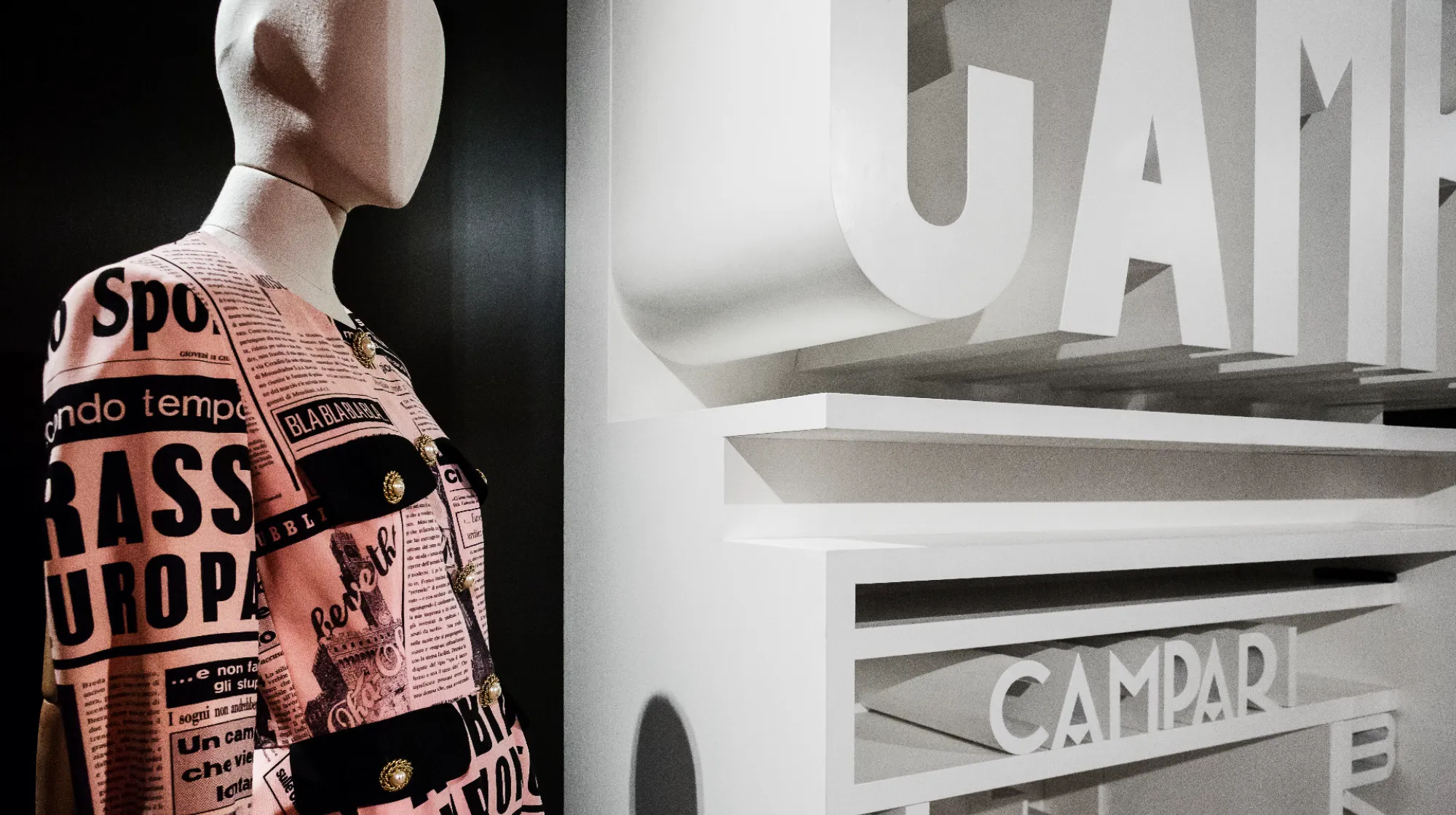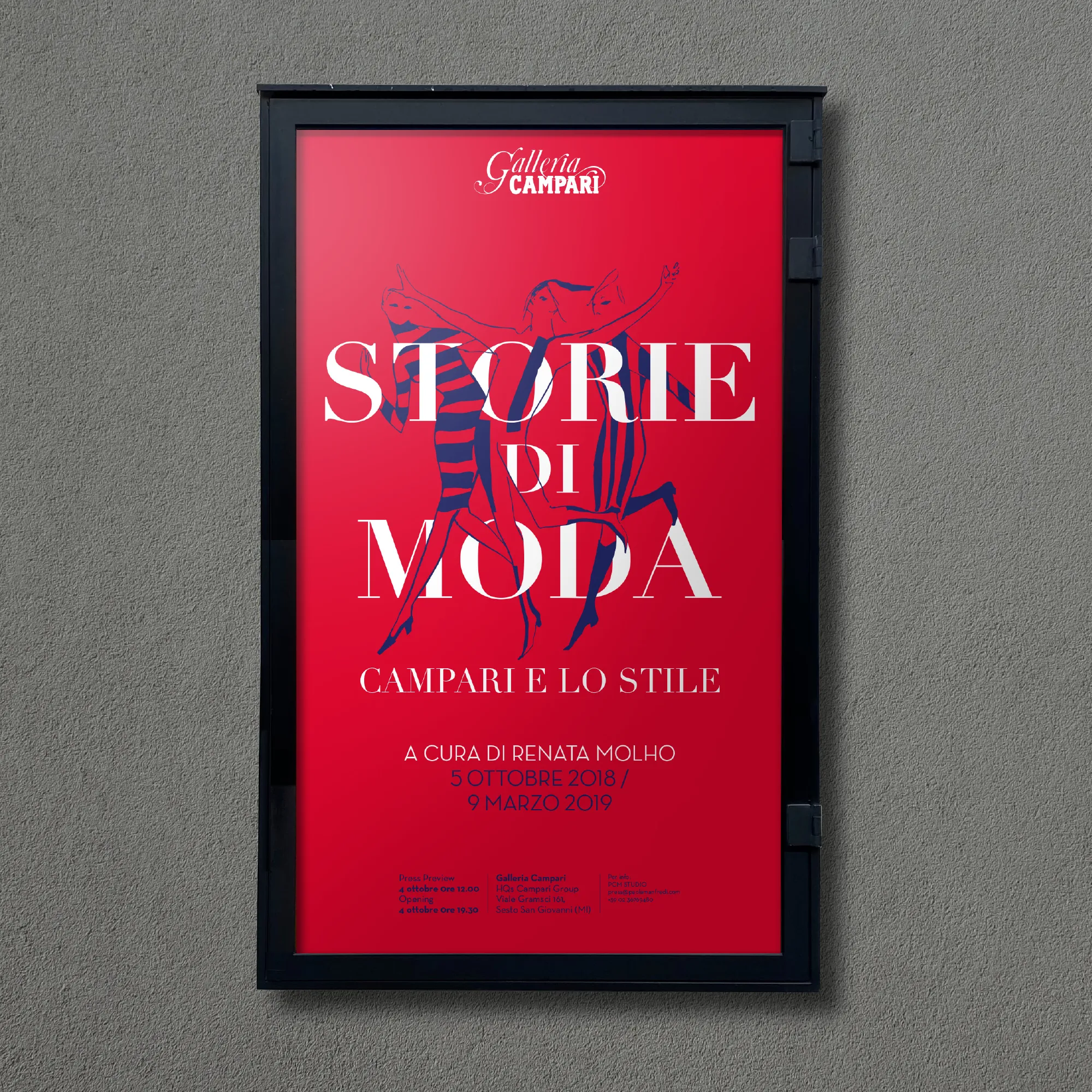 HDG has been asked to conceive and develop an exhibition specifically dedicated to the inspirations that fashion designers have found in the "Red Passion" Brand since its origins.
The linear, all-red exhibition space has been divided into sequential rooms offering visitors immersive experiences of this multi-faceted subject, with areas dedicated to drawings, illustrations, multimedia content and actual fashion creations, with pieces designed by iconic names like Fortunato Depero and Raffaella Curiel.