Sustainability community on stage at Fuoriusalone with Melissa/Campana.
Why?
Interpreting a decade-long collaboration between art and design.
In celebration of 15 years of collaboration between the Melissa brand and artists Humberto and Fernando Campana, the Melissa Campana Crochet project was born, an installation inspired by handmade weaves and crochet techniques that encapsulate the work, affection and stories of many hands. Seventeen thousand meters of Melissa recycled PVC yarn were sent to 26 collectives from 14 cities across Brazil.
The project
HDG imagined a place where the predominant color, the red with which the work is composed, would become an immersive and experiential element.

A real path designed to highlight the expressive meaning of the work and, at the same time, useful to welcome the public and the community of the Brand.
The material becomes a symbol of personal stories.
The materials have become an extraordinary collective work of art.
Crochet pieces are assembled to cover a pyramidal structure in the center of the main room, immersing visitors in the Melissa world and the heritage of one of the longest-running and most successful collaborations in its history.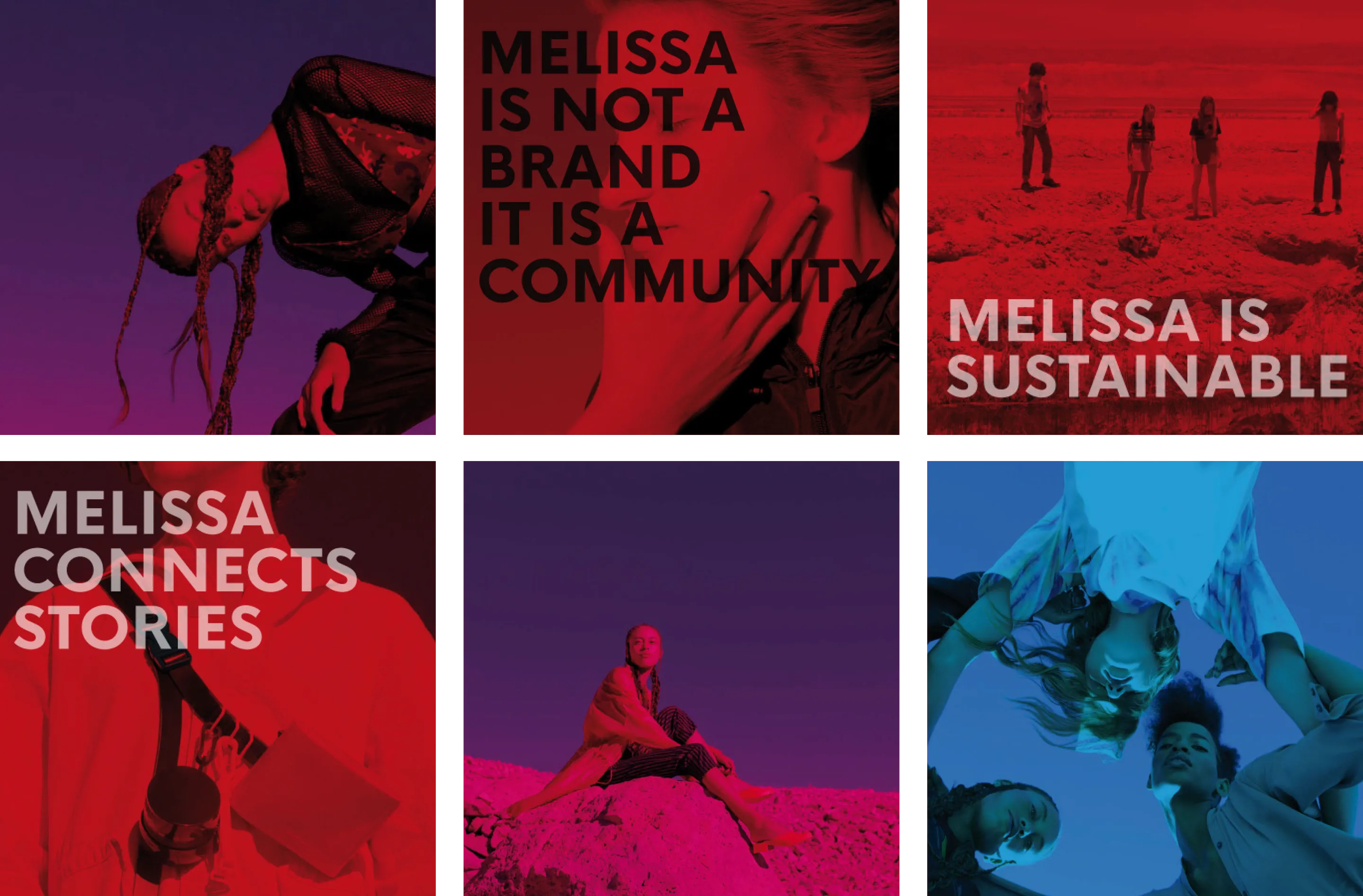 A multichannel project, between exhibition and social media. A media success story.
Impact
The story continues...
The collective work was then donated to the Politecnico di Milano with the idea of continuing to pass on to future generations the power of sharing and Brazilian craftsmanship, resulting in an interactive installation is now part of the permanent landscape of the Bovisa University campus.